Choose Nutrition East Maitland is launched! Our first client is booked in and we are busy making the room pretty,  getting to know our new area and making connections.
Choose Nutrition East Maitland is located at The Old George & Dragon Offices, 50 Melbourne St, East Maitland, NSW 2323.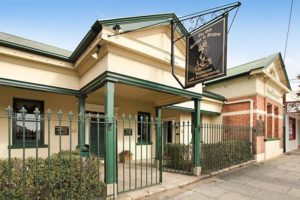 Our new office in East Maitland
I also wanted to take this opportunity to introduce Angela Smith who is our new addition to the team.
Angela graduated with her dietetics degree from Newcastle University in 2014, having decided to pursue dietetics after a leaving a career in customer service. Angela and Meg met when Angela sought Clinical Supervision. Angela was considering setting up her own dietetic practice in Maitland, but preferred the supportive environment of a team, one thing led to another and here we are!
Angela is a perfect fit for Choose Nutrition. […]